A National Institute for Transportation and Communities University Partner Lecture Co-sponsored by CAPLA and the Department of Civil and Architectural Engineering and Mechanics
When
noon to 1 p.m., March 17, 2023
Federal guidance and practice for addressing equity in transportation decision-making is quickly evolving, and many state departments of transportation (DOTs) and metropolitan planning organizations (MPOs) are still developing their equity strategies. However, a comprehensive assessment from which to draw promising practices for these strategies is needed.
In this talk, Jesus M. Barajas shares findings from research about how DOTs and MPOs are addressing equity in their planning and project prioritization processes. His team conducted a content analysis of 12 DOT transportation plans, interviewed leadership and staff from five states, and reviewed project prioritization processes from 40 MPOs to understand equity-based planning and programming. While several DOTs and MPOs have been innovative in engaging communities and developing prioritization metrics, most processes are far from achieving an equitable ideal. Barajas explores research and practice gaps that need to be addressed to effect meaningful change in planning and implementation.
Join us for this in-person and online event! Lunch is included after the event for those attending in person.
---
About Jesus M. Barajas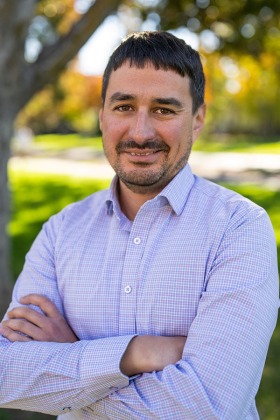 Jesus M. Barajas is an assistant professor in the Department of Environmental Science and Policy at the University of California, Davis. His research on transportation equity addresses how systems of inequities influence travel behavior and how policymakers respond. He has led projects on topics including travel behavior, bicycling safety, the implications of policing for transportation planning and the use of equity data and metrics in transportation decision-making. Some of his ongoing work examines barriers to access to zero-emission vehicles, equity in transportation grant programs and the links between disability, safety and travel behavior. He holds a PhD in City and Regional Planning from UC Berkeley.
Header photo by Pexels, courtesy Pixabay.