CAPLA Real Estate Development Professor Provides Insight on Increasing Density as a Response to the U.S. Housing Crisis
Who
Daniel Kuhlmann, Assistant Professor of Real Estate Development and Planning
What
Quoted in MarketWatch
 
A July 24, 2023 story in MarketWatch asked whether apartment buildings are the "silver bullet" for America's housing shortage as lawmakers across the country ban single-family zoning. To help answer the question, MarketWatch turned to Daniel Kuhlmann, assistant professor of real estate development and planning at the University of Arizona's College of Architecture, Planning and Landscape Architecture.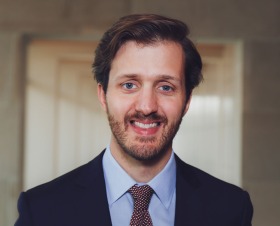 The story begins, "The desire to eliminate single-family housing is to create more housing units, while also making them more affordable and easing the cost of living." While it's still too early to tell if changes in zoning regulations in California and elsewhere, for example, have resulted in more available housing, "the U.S. housing market seems to be increasingly leaning towards zoning as a key way to fix its supply problem."
Here, Kuhlmann urges caution. "The important thing to remember is this is an incremental change—this is not a cure-all to the housing crisis across the country," he says in the story, which notes that Kuhlmann's research has examined the impact of ending single-family zoning in Minneapolis.
Read the full story at MarketWatch.
Kuhlmann, who teaches courses in CAPLA's highly ranked Master of Real Estate Development—offered both on campus and online—and Master of Science in Urban Planning Programs, joined the college in 2022. Prior to coming to UArizona, he was an assistant professor of community and regional planning at Iowa State University. His research focuses on land-use issues, real estate development, housing policy and the businesses of residential landlords. Kuhlmann received his Ph.D. in Community and Regional Planning from Cornell University.