Lecture Recap and Video: Tao Zhang on 'Marginalized Edge Effect: Ecology, Urban Waterfront and Landscapes'
What
CAPLA Lecture Series Event
The edge effect in ecology is the tendency for increased variety and diversity at community junctions. Although a wide range of soft boundary types prevails in the natural world, hard edges dominate built environments.
Much of landscape architecture practice and human alteration of the landscape is, in fact, through redefining boundaries and creating new delineations, particularly evident in urban waterfronts and coastal areas globally. Heavily modified edges in urban landscapes are commonly perceived as "designed" or 'well cared for." However, the consequences of such practice include compromised ecological complexity and functions. Tao Zhang uses a few recent ecologically focused landscape design and research cases by the interdisciplinary office SASAKI to facilitate a discussion about how landscape architecture should protect vulnerable landscape boundaries and help regenerate marginalized edge effects in urban ecology.        
---
Watch the Lecture
---
About Tao Zhang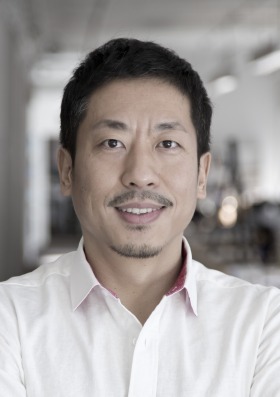 Tao Zhang, PLA, ASLA, LEED AP-ND, SITES AP, is a principal and serves as Chair of Design Culture on Sasaki's Board of Directors and as a trustee on the firm's non-profit arm Sasaki Foundation. He is a leader of Sasaki's strong global practice, and his work has been recognized by over 45 national and international awards, including ASLA, APA, SCUP, the Plan, MIPIM, WLA and IFLA awards.
Trained as an ecologist and landscape architect, Tao is active in ecological design, striving to bridge the gap between practice and science. As well as being mindful and invested in creative expression, he seeks inspiration from science and always roots his design in a deep understanding of the socio-ecological context.
Tao is a strong advocate for critical thinking and independent research. He oversees Sasaki's research initiatives and has led research and collaborated with academic institutes on topics including post-occupancy metrics and environmental health. He has published in peer-reviewed journals and frequently speaks at conferences worldwide. Besides practice, he has taught landscape architecture at the Rhode Island School of Design and has been a regular studio critic at Harvard University Graduate School of Design, MIT, and various universities in the US and abroad.